… of a writerly kind
A half-remembered tune melts into me.

I rise up trying to meet it… grab it

make it fully mine.

But the very acting of reaching

rips the melody out of my mind.

Just the ghost of it stays behind

to tease me with its unformed lines.

Haunted by a feeling, almost physical,

I hang on to sanity by slender threads.

There is a foreboding in my chest

vague in detail, precise in visceral sentiments.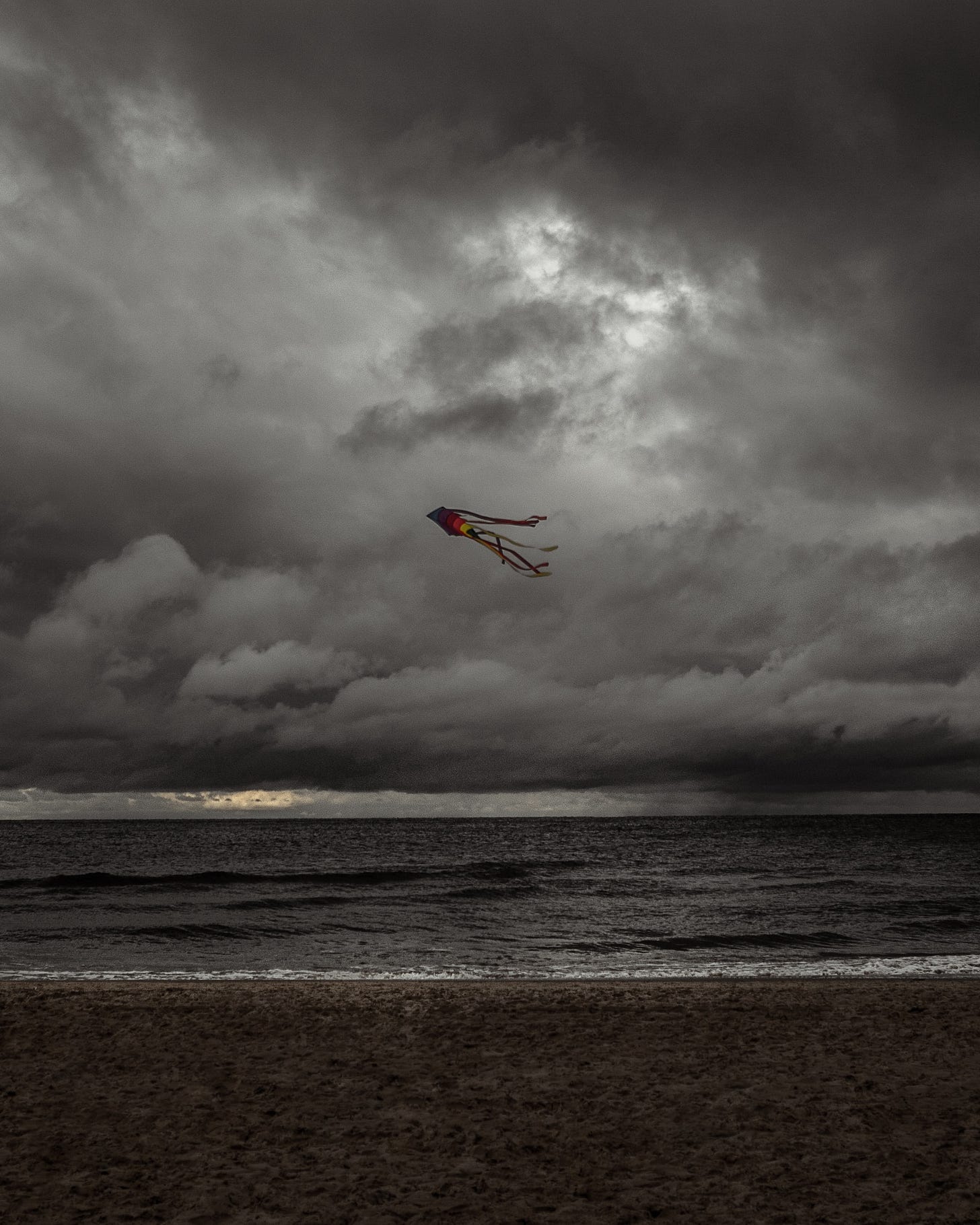 Like waking from a nightmare,

heart pounding, drenched in sweat,

half-remembering details.

The very act of waking,

pulling veils over specifics

as they brush by teasing… warning,

all in the same heartbeat.

If only I could capture

the wretched poignancy,

the bleak terrain of my mind,

and pin it on paper.

Other poets do it with ease; but I struggle.

The very act of putting pen to paper

robs the emotion of its very feeling.

'It's alright,' I soothe myself.

All I need is a good night's sleep.

Not too long to sunrise, now.

I will bid the dark goodbye.
---
Banana Time…
I am what you call a 2 a.m writer. My best ideas for stories and dialogues come to me when I am slipping from one sleep cycle into the next. I groggily reach for my mobile and open OneNote to type in the idea. Sometimes it is just a sentence and sometimes a para.
Earlier I'd not get up and pin the idea down, certain that there is no way I could forget this gem. Come morning, all I could recall is that I had had a good, maybe even a brilliant idea, but I have no clue what it is. After the first two times of not being able to recall the ideas, and the resultant kick-your-own-ass anguish, I would just wake up and write the damn idea down. At least, I could now go back to sleep peacefully and wake up to something interesting.
Most of my 2 a.m ideas have done me good, except for this one time, when I had an idea to solve, and I mean SOLVE, the problems facing the world. Every. Single. One. Of. Them. I got up and typed in my solution and went back to sleep relieved that when I wake up the idea to solve all our problems will be there in my OneNote. Waking up, I opened the note, and my solution was just one word – Bananas.
I am sure it is a code. Or maybe we are all supposed to eat bananas. Go figure!
Would love it if you'd share your 'Bananas' idea :).